Updated on December 29th, 2022
I've seen a few Rimowa suitcases the last past years. I've seen also many suitcases influenced by Rimowa's design. Which I see as a complement for Rimowa. But I've also seen many replica's or fake Rimowa bags. Some really good, difficult to distinguish from the real, and some really bad and plain ugly.
In this post I lay down how to recognize a real and spot a fake. I will also give some advice how to make sure you purchase an authentic one.
Places to purchase Rimowa
First place to look for Rimowa luggage is at the Rimowa store. These are stores which only sell Rimowa products (obviously). Large cities and airports have a Rimowa store. For an up to date list please check the following link.
Then you have luggage/travel shops who are authorized dealers and sell besides other brands luggage also usually a selection of Rimowa's.
Department Stores
There are also luxury department store's like Neimann Marcus and Nordstromm who will have a selection of Rimowa. Both the luggage shops and department store's usually have a webshop where you can purchase a selection of Rimowa models online.
Rimowa Store
If you want to be 100% sure you have a real Rimowa you should purchase it at a Rimowa store off course. Reasons why not to buy there is because you will pay the top price. Another reason is that these stores are not around the corner for most people.
Since 2017 it's in Europe possible to purchase from the Rimowa webshop. Unfortunately there are no discounts when you purchase from a Rimowa store or website.
Online Market Place (beware of fake Rimowa)
You also have deals on eBay or other online market places who sell authentic Rimowa's. The main difference is that besides new Rimowa's also pre-owned Rimowa's are sold.
Purchasing from auctions site or platforms like Amazon or eBay doesn't have to be tricky. On the contrary, the best deals can be found on these platforms. Some sellers even let you negotiate the price. A good indicator for authenticity on eBay is the status of the seller and the feedback other buyers left behind.
Within this category you also have difference levels of risk of purchasing a fake one. For example on eBay you are able to purchase with PayPal. This will give you buyer protection in case you buy a replica or when it arrives damaged. The other extreme is Craigslist. If you purchase from Craigslist and pay with bank transfer you won't have any protection against a fraudulent seller.
First line of defense against a fake Rimowa
How to recognize a fake Rimowa? If you can tell by the photos in the ad that's a fake than you won't even have to bother purchasing it. It could also be that the seller genuinely doesn't know he or she is selling a replica. So let's do a comparison for the real and the fake.
Groove design
Rimowa has a patent on the 'groove design'. As you can see from the comparison below (left on is an authentic Rimowa, the right one is a fake Deseno). Deseno is not allowed to copy the groove design from Rimowa. So they produced a slightly different groove, whereby the grooves have irregularities. So first thing to check. Check the 'groove design'!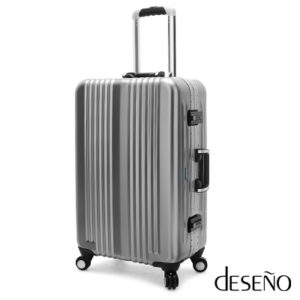 Locks
The locks are a bit difficult to check. The above one is a fake and the bottom one is real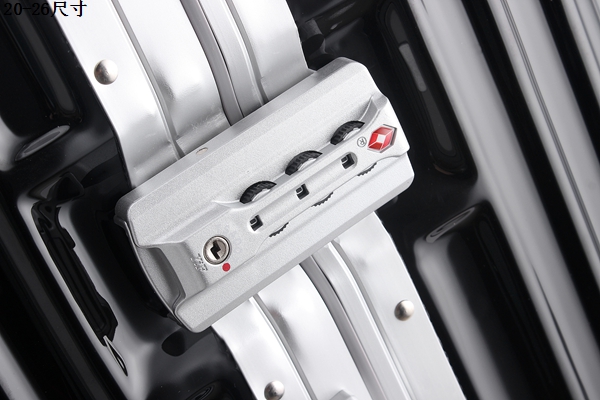 Serial number
The ID card for the original. With a serial number as identification, every Rimowa has its own personal data.
Warranty booklet
A warranty booklet is included with every new Rimowa. At least for the aluminum cases a stamp from a controller is included.
Photos of fake Rimowa's
The bottom ones (pink) are really well made. It's very hard to tell them apart from a real Rimowa. A few things that are easily noticeable is the irregular groove design. If you look close the center groove is bigger than the other grooves. Another feature that strikes me is the color. This model doesn't come in pink. On the Rimowa website the official colors are on display, pink isn't one of them. An exception to this rule is that Rimowa produces limited edition, it might be possible that limited editions are produced in a pink color.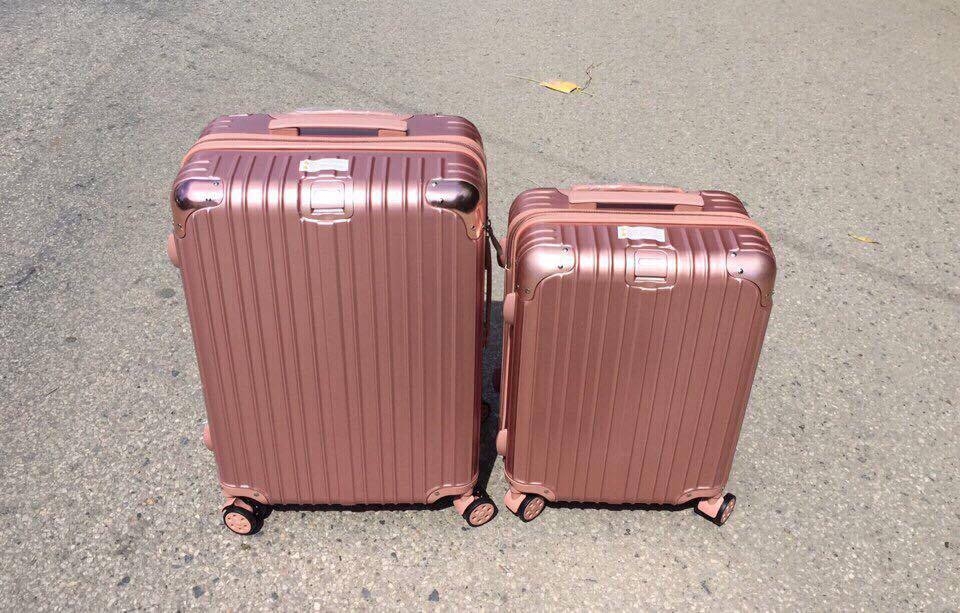 The bottom fake Rimowa is also hard to tell apart from the real one. Especially because the grooves are more or less identical to the real one. The only way to visually recognize this one as a fake is by the telescope handle and the wheels. The wheel design is totally different from the real one and the telescope handle looks totally different.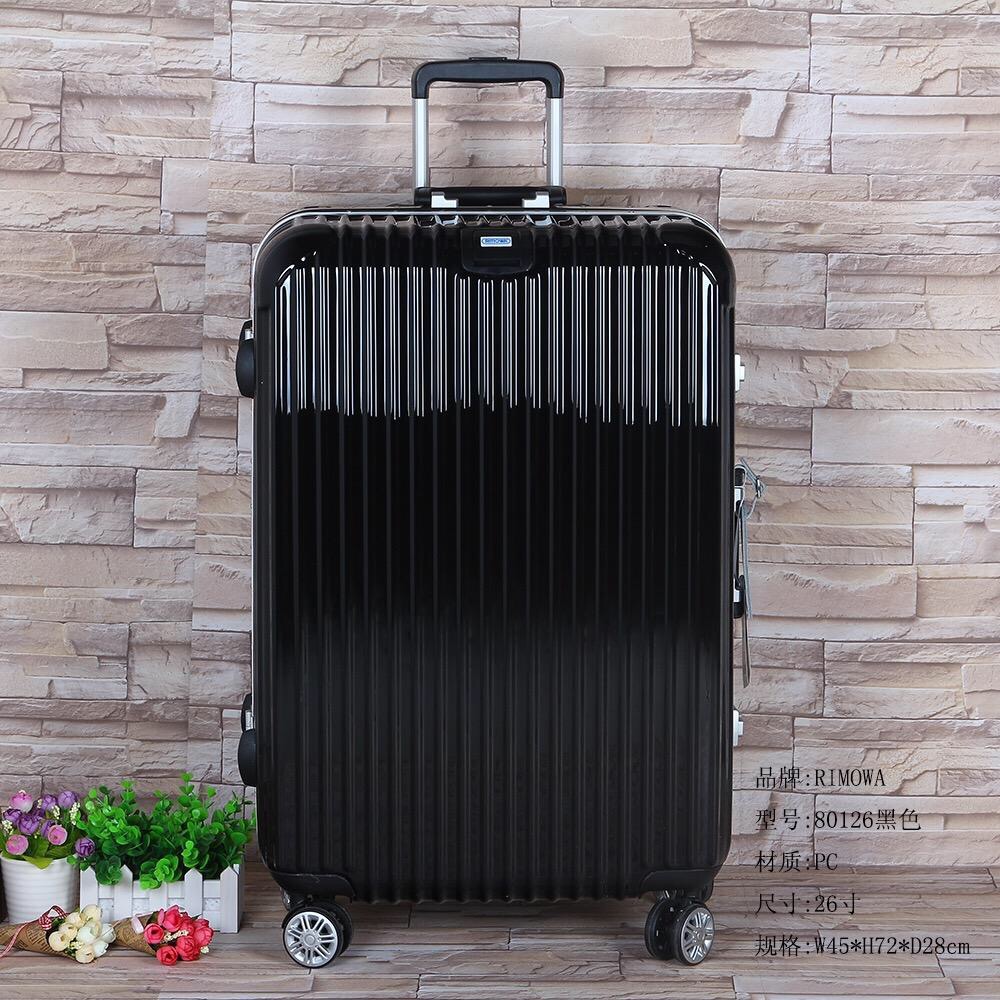 In many Hollywood movies Rimowa suitcases are on display. (My favorite is Ronin with Robert de Niro). Unfortunately even the biggest Hollywood blockbusters show fake Rimowa's. A good example is the Avengers movie. The suitcase below looks like a Rimowa but if you look close it's not a real one. Rimowa sued Marvel over displaying a fake Rimowa.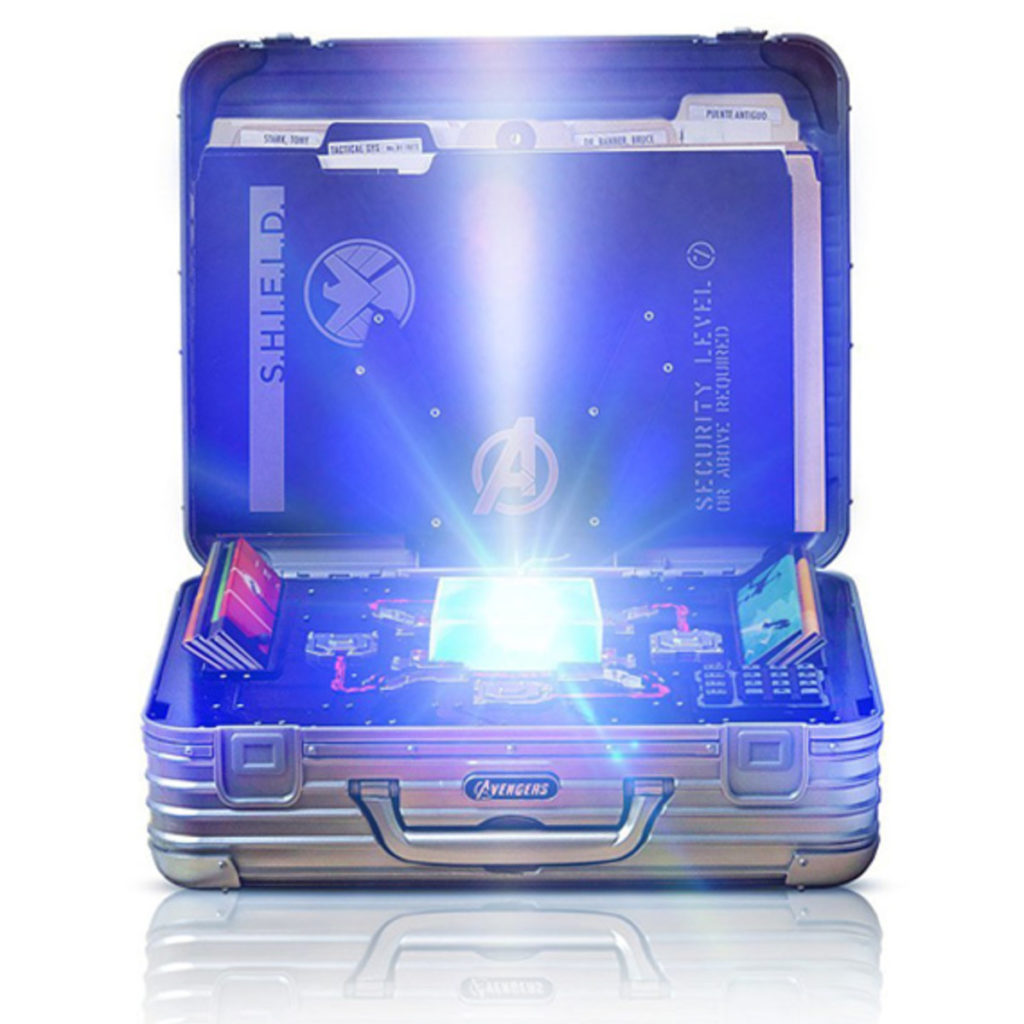 Summary
There are a lot of fake Rimowa's out there. Be careful! Before purchasing one, go through the checklist below!
Quick checklist:
Compare to photo's on Rimowa website (bare in mind, Rimowa's design get a facelift approximately every two year. Minor differences might also be because the Rimowa is from a different production date. This doesn't necessarily have to mean it's a fake!

Check for the groove design
Compare to the photo's in the online Rimowa catalog.

Ask the seller for the serial number.
Ask the seller for the booklet.
When purchasing from Ebay, check the feedback and sellers status.
Update 2019: A few years back Rimowa started to collaborate with popular designer brand like Supreme for example. Replicated Rimowa models flooded the market. In this updated article I lay down how to recognize those.
Update 2023: The replicas that flood the market keep getter better and better. We are at a point that they are almost one on one replicas. Check this article out where I compare a real Rimowa Original Cabin with a fake one.
Related posts