If you love traveling, you know the packing anxiety that kicks in right before you leave.
The fear of leaving behind your charter, stressing over keeping enough clothes for the journey, and worrying about the luggage weight are just some things we all experience when traveling.
So, when you think about the perfect suitcase, Rimowa will surely cross your mind. The brand focuses on high-end luggage while keeping longevity in mind.
The Rimowa Essential Lite has enough space to help you pack comfortably for a long trip. The suitcase is made from durable polycarbonate with premium quality. It has a sleek design and weighs under five pounds, making it perfect for travel.
It's the perfect companion for short and long travels if you pack cleverly. And I'm saying this from experience.
So, for anyone worried about finding the perfect suitcase and curious about the longevity of Rimowa Essential Lite 10 years from now, this post is for you.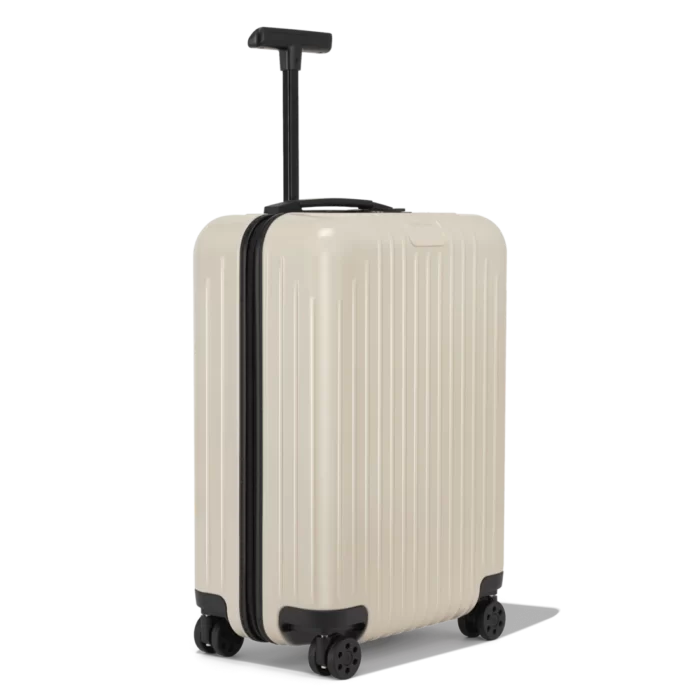 How does a Rimowa Essential Lite hold up after 10 years of regular travel?
Traveling regularly is fun till you face the dreaded task of packing properly without leaving anything behind. And when people think about Rimowa suitcases, they only imagine two scenarios.
Either the Rimowa suitcase would be filled with stickers or way past its prime time, or the suitcase would still be shining in all its glory, rolling swiftly through the airport.
So, how does the Rimowa Essential Lite hold after 10 years of constant use?
The Rimowa Essential Lite is Rimowa's lightest suitcase. It's designed to last a lifetime, offers great stability, and is extremely lightweight and compact. It comes with durable handles and a very solid body.
Moreover, the brand invests resources and research to make each suitcase with finesse. Thus, each design proves to be a great choice for frequent travelers. It's called the #1 luxury suitcase brand for a reason.
The material is impact-resistant, ensuring that it withstands years of travel and doesn't cause problems. The ergonomic handles and sturdy zippers hold up exceptionally well, even with frequent use.
Ten years of using the Rimowa Essential Lite showed resilience like nothing else for me. However, a few scratches and scuffs are possible during travel.
Damages to the surface
So, after 10 years of traveling, what does my Rimowa Essential Lite's surface look like?
When I first bought the Essential Lite, it was called the Salsa Air. It's been on many flights, many with transfers, so the suitcase has been through a lot. But it really depends on how you keep the suitcase.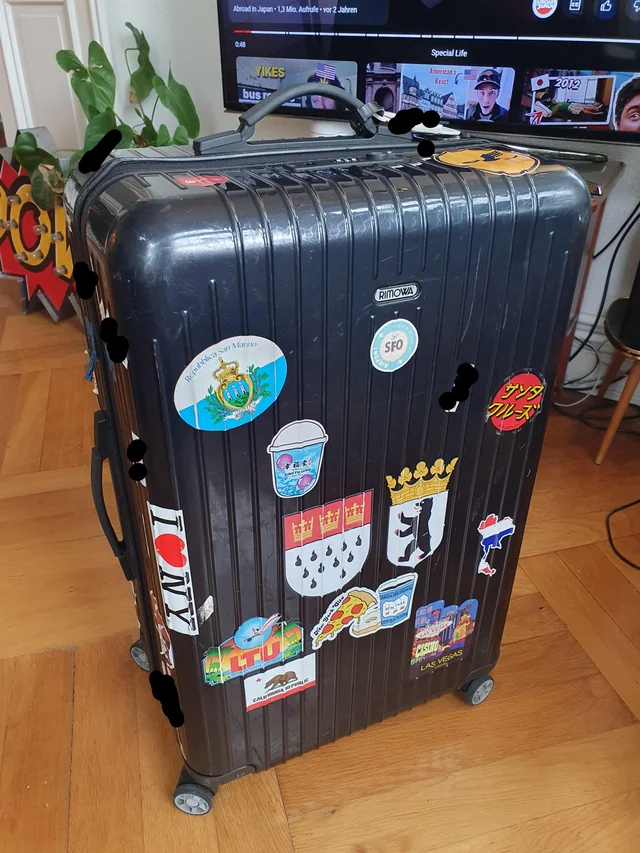 For the surface, I'd say the things this suitcase has been through really don't reflect on the surface.
After a close inspection, I can say there aren't any significant dents or significant broken parts, even after so much traveling and handling it roughly. But the surface does have a visible crack on the side, as you can see, because it took a hit during a flight.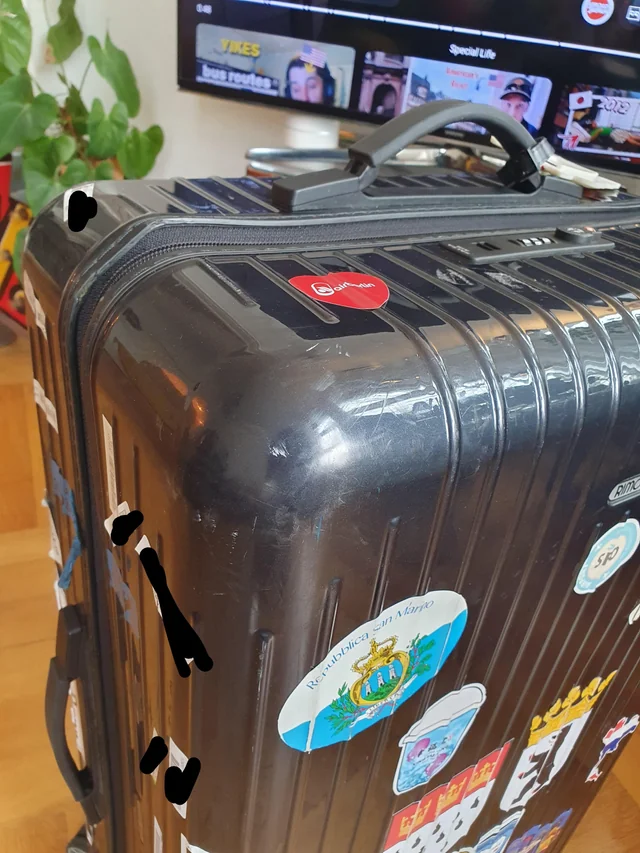 The cracked surface was given because there wasn't any padded support. But that makes sense because the Essential Lite is the lightest model Rimowa has produced.
The surface isn't as shiny as it used to be, which is obviously because of the weathering the suitcase went through during its time with me. Visiting the Rimowa service center frequently can help prevent the surface from turning matte, but it was never a big deal for me.
Even though I'm not someone who'd take care of the suitcase, even with that attitude, the suitcase lasted me over a decade. Apart from the cracks, minor scratches, and dents, the surface looks fine.
Handles and locks
The Rimowa Essential Lite comes with TSA-approved locks and a telescopic handle. So how do these handles and locks look after 10 years?
The picture below shows how the zip is still intact, I just lost part of it. The flap-back mechanism is still in perfect shape. Although I've seen suitcases with the telescope handle sticking out, mine hasn't been through any of those problems.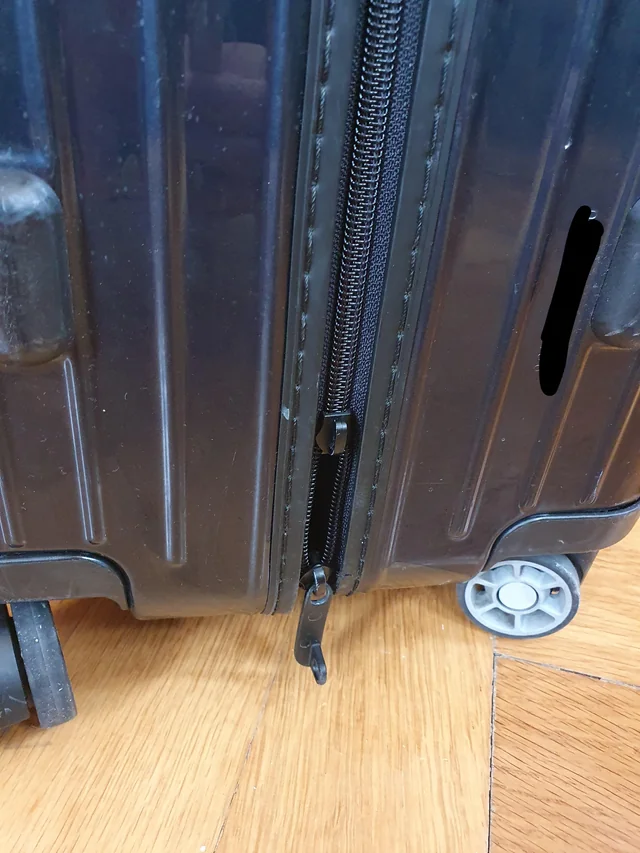 Also, the top handle is still intact even after all this time, like in the picture, so most damage has been confined to the surface and the sides.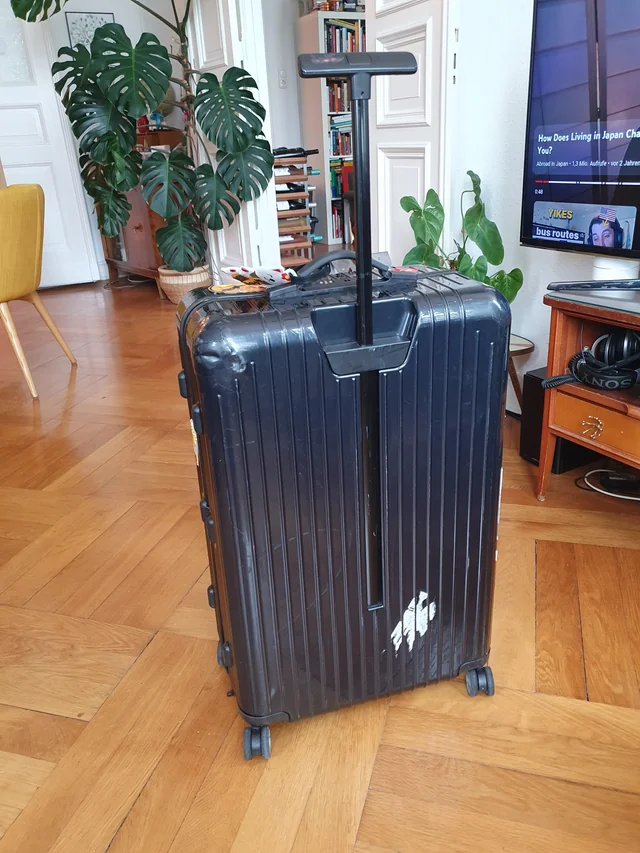 The first thing that gets damaged in other suitcases is the locks, but that's not been a problem for me even though it's been over 10 years. But replacing the locks would have been easy, even if something happened to them.
Do the wheels still work?
Wheels are so important to me when I'm traveling, and I'm sure you'll be as concerned about the wheel mechanism as I am.
The wheels have been going strong for 10 years now. They're exposed to a lot of dirt and dust, but there's nothing I can do about it. They also pass through curbs and run into other objects, but they're still really sturdy.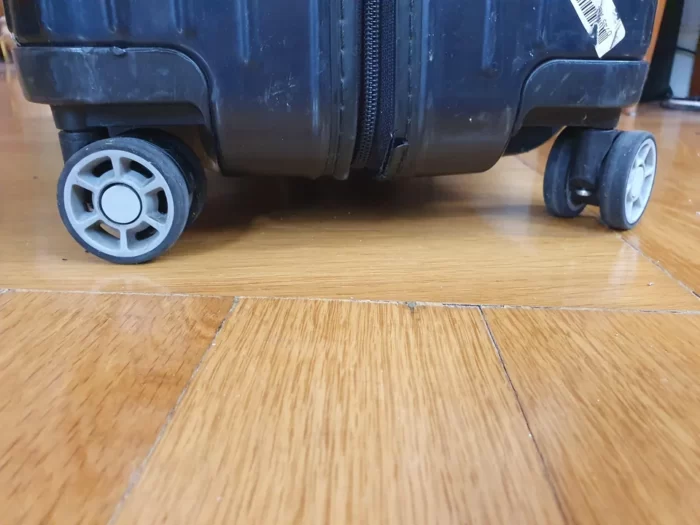 And even if a part broke, replacing the wheel from the service center would have been easy.
How does the interior look?
The interior is still going strong. You'd be surprised at how the Velcro still sticks so well. I've traveled on countless flights over the years, so naturally, the Flex Dividers have stretched because of all the stuff I've tried to fit into them.
But there isn't any significant damage like holes or anything. The lining is still great, but it did get loose in some places.
What can cause the most damage to your Rimowa suitcase?
The damage depends on how you use the Rimowa suitcase, but I'll say the most damage I experienced was in the following situations:
Bumping the bottom when hand carrying the suitcase. Ensure the bottom of your suitcase doesn't touch the floor when carrying upstairs. It can damage the body or the wheels, especially if it's concrete stairs.
Checking in causes a lot of damage. It may be abused by some baggage handlers (even if you put up a handle with care sign). So, the suitcase can get damaged, especially if it's heavy.
Is the Rimowa Essential Lite a good investment?
You wouldn't want to worry about your suitcase getting dented, especially when traveling. Nonetheless, suitcases go through a lot. From harsh treatment at airports to their wheels following you around everywhere, they succumb to much damage.
Thus, investing in a low-quality or cheaper suitcase won't be the solution for you. Keeping aside the aesthetic prospects of the Rimowa Essential Lite, the suitcase is sturdy and should last a lifetime.
The Rimowa Essential Lite might seem like a huge investment at first glance. But when you look at it subjectively, the suitcase lasts a lifetime and proves cheaper in the long run.
For instance, you go out to buy a suitcase for $200. It might last you only 1-2 years. So when you invest in a Rimowa suitcase, you'll be able to use it for as long as possible.
Is the Rimowa Essential Lite sustainable?
Sustainability is the biggest goal here; unfortunately, suitcases aren't the best for recycling.
That's because, most of the time, recycling plants don't have the facilities for recycling suitcases and end up in landfills, which only increases our planet's carbon footprint.
An authentic Rimowa would last you a lifetime, so it'll be your first step toward becoming a responsible travel citizen.
Where can you buy the Rimowa Essential Lite from?
The price you pay for the Rimowa Essential Lite may seem too much compared to others in the niche, but it gives so much more value in the long run.
Ten years down the line and having traveled so much, you'll be happy to have invested in a sustainable and well-made brand.
That being said, you can buy the amazing Rimowa Essential Lite from Rimowa's official online and physical store.
Rimowa Essential Lite: A reliable travel companion even after 10 years
The Rimowa Essential Lite is a suitcase that held up well, given the time, almost a decade. It's seen some rough times, but if you handle it carefully, it won't present damage as much.
If you're looking to buy a Rimowa suitcase, you can read more about the company and go through the detailed buying guides on Rimowa suitcases to help you make the purchase. Happy shopping!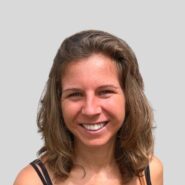 Lorea Lastiri
Lorea is a writer who loves to travel around the world. She has been to many countries and learned a lot about different cultures. She joined Gracefuldegrade to share her experiences with others by writing informative articles about different places, cultures, and products!
Related posts