Designer
Hans Coray is a Swiss furniture designer and is most notable for the Landi chair. Coray was born in Zurich in 1906, and has a doctorate in Romance languages but was always fascinated by industrial design. At the age of 24 he set himself up as a furniture maker. Nine years later the Coray's new chair was used at the fourth Swiss National Exhibition. It was named the Landi chair after the exhibition's nickname.
Design
His most significant project is the Landi chair (1938), which was a winning entry for the Swiss National Exhibition of 1939. The chair is entirely made out of aluminum and is due to the material extremely light weight. The seating consist of 91 or 60 (depending on the producer) holes which reduces weight and drains rain but also adds to the robustness. The L-shaped seating rests on a self supporting base. This become the standard in industrially made furniture. The weather proof and light weight aluminum, the water draining perforated holes and the extra large rubber feet makes suitable for both indoor and outdoor use. It's also notable that the chairs can be stacked up to 6 units high.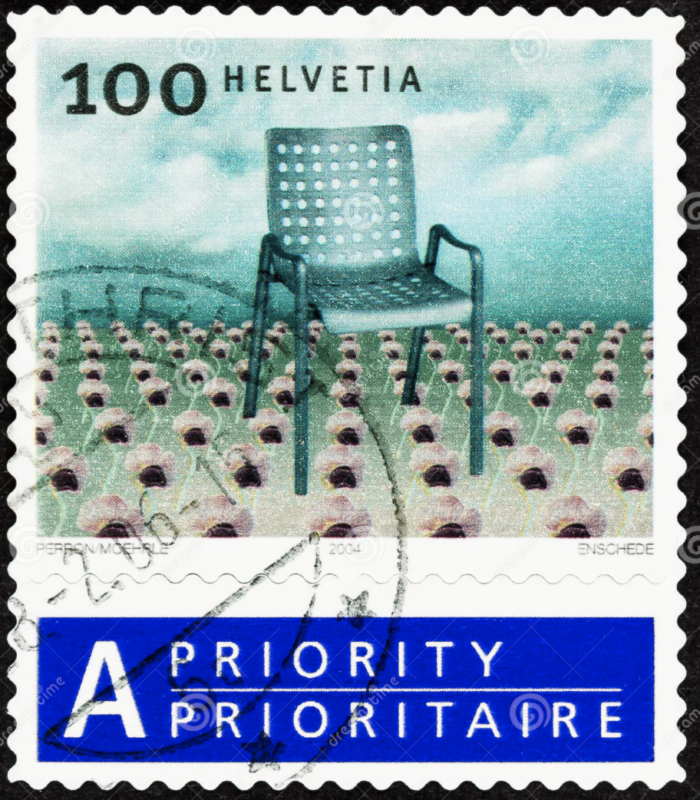 Producer
The chair has been produced by multiple producers since 1939. The most notable are MEWA and Vitra. The fact that it still being produced today and still has a timeless look and feel only confirms that this chair is a true design classic.
Pictures