Updated on November 13th, 2022
You have been equipped with the power to use your mind to shift your circumstances. You were graced with the fortitude of your mind to overcome difficult decisions. Simply inhale the motivation of this article and "Talk Yourself into buying a Rimowa!".
1. Porsche amongst suitcases
Why settle for less. There is no greater suitcase than a Rimowa. There is no real competition. There are other high end brands like Tumi and Samsonite but nothing comes close to a Rimowa.
Amongst the Rimowa suitcases you have several models which you can choose from. From these models the Original and the Classic are the true timeless models which are made from aluminium.
The polycarbonate Essential suitcases from Rimowa are also very appealing but are not on the same level as aluminum models.
2. Lasts a lifetime (and beyond)
The slogan from the Genevan renowned watch brand Patek Philippe states:
"You never actually own a Patek Philippe. You merely look after it for the next generation"
This slogan can also apply to Rimowa. Because the material is so robust and the design is timeless it will lasts a lifetime and can even gift it to the persons close to you.
A Rimowa suitcase nowadays costs over $1000 dollar ($1150). For many this is a ridiculous amount of money for a suitcase. But if you consider you only would need to buy one in your life instead of a 150 dollar suitcase every 5 to 10 year, then the price actually looks more reasonable.
3. Great quality, great service
When you unbox the suitcase the first thing that strikes you is the quality and finish of the suitcase. I have visited the Rimowa factory in Cologne, Germany and it's really impressive how it's made and assembled. Personally I feel more attached to a product when I know it's made by real craftsman. The fact that it's made under good working conditions really add value to the product to me. (Rimowa suitcases sold in North America are made in Canada).
The product has a 5 year warranty. The warranty starts as soon as you register the serial number on the Rimowa website. Although the service isn't what it used to be. Two years back you had many more service points. The service department is now more centralized but still very efficient. I once had a suitcase with a broken wheel. Even though the suitcase was older than 5 year the wheel was replaced free of charge by Rimowa.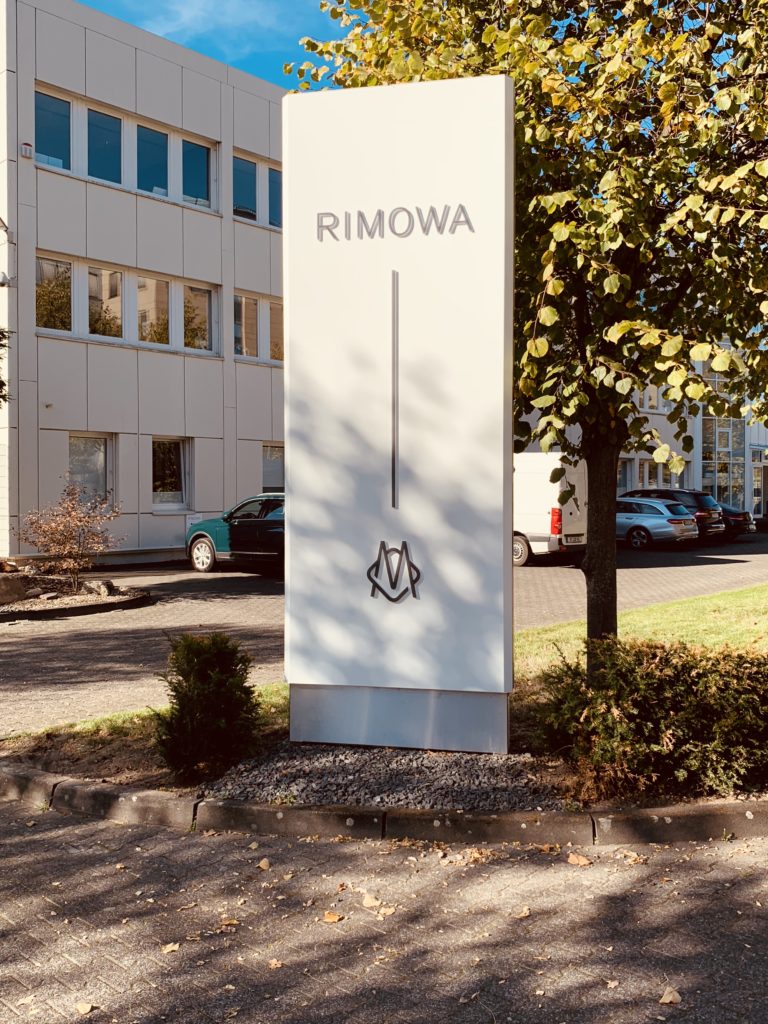 4. Character
Someone told me that when a french car has a defect it's not broken but has "Charactère".
It's funny but true. With Rimowa suitcases it's more or less the same. When any other suitcase has a dent or a scratch it's damaged. When a Rimowa get scratched or dented then it tells a story and gives character to the suitcase. When any other suitcase has debris of stickers or labels then it's dirty. Sticker debris on Rimowa shows you are a traveled person and makes to suitcases only more beautiful.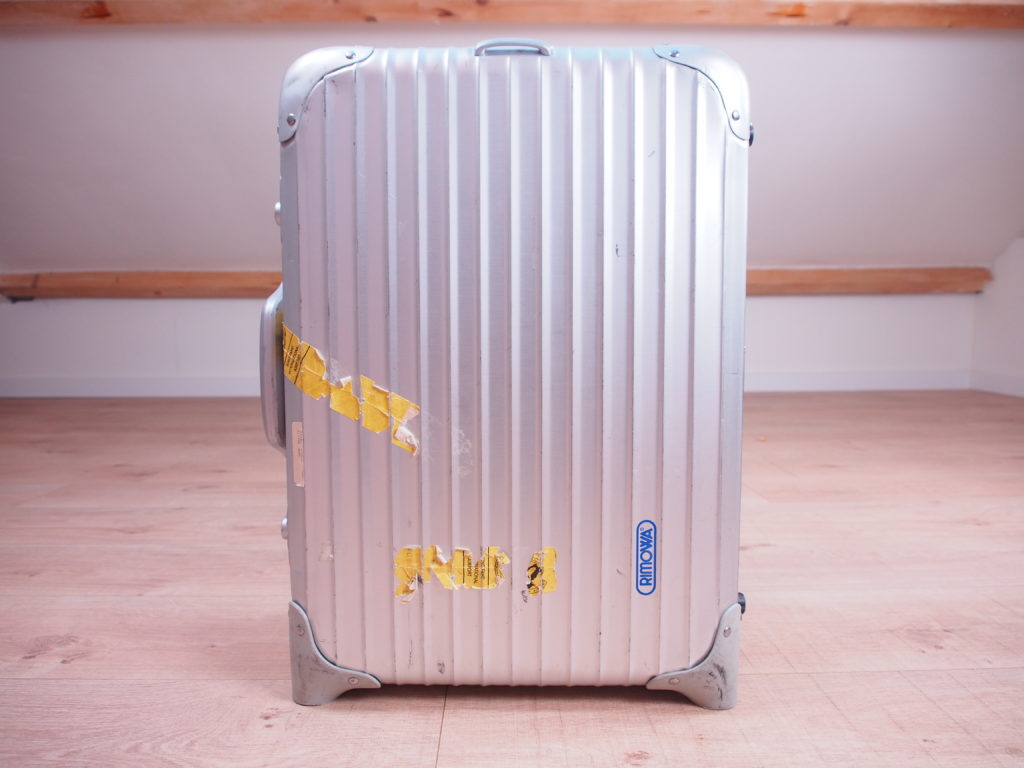 5. Great investment
I already mentioned that a Rimowa suitcase will cost you an arm and a leg but that you can last with it an entire lifetime. Another advantage of a great investment is that it will keeps its value. If you look on eBay or any other online marketplace you will notice that the price of a pre-owned Rimowa is still very high. Regardless of the condition you can still easily get half to two-third of purchase price. So in that perspective, if you get $500 to $750 dollar back on a $1150 dollar suitcase then it doesn't cost you $1150 dollar but actually $250 to $500 dollar. When you compare that to buying every 5 to 10 years a $150 dollar suitcase then the Rimowa is eventually cheaper.
Related posts